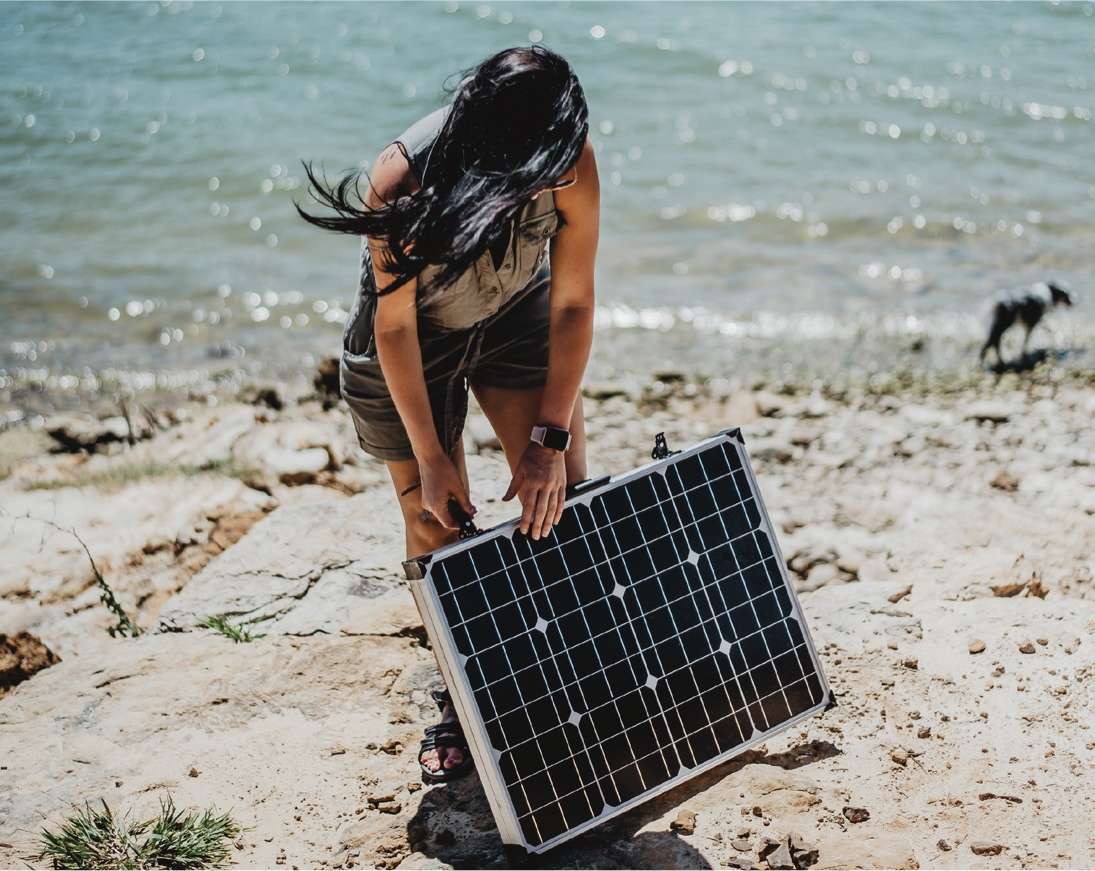 Power Anywhere
The SPK is the perfect kit to start your solar setup.

It comes with all the necessary cables and connections.

Just add a battery and you're ready to go.

It's a convenient way to get power to:


Sheds
Cabins
Campsites
Gazebos
Or anywhere else you need power!
How to install this solar kit
What 400 Watts Can Power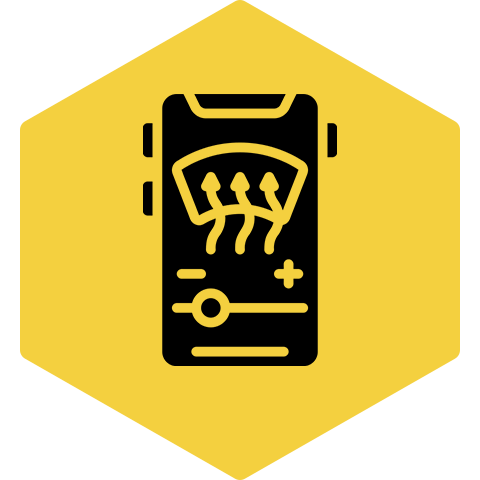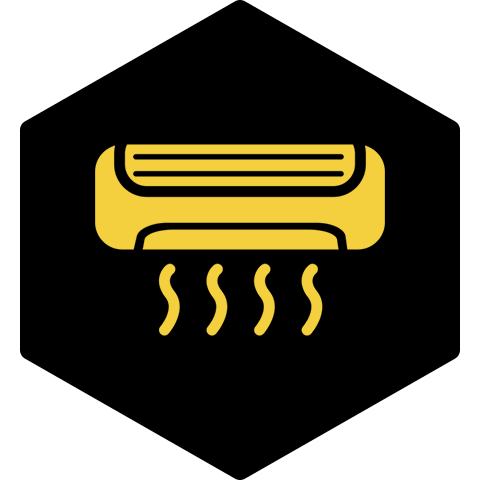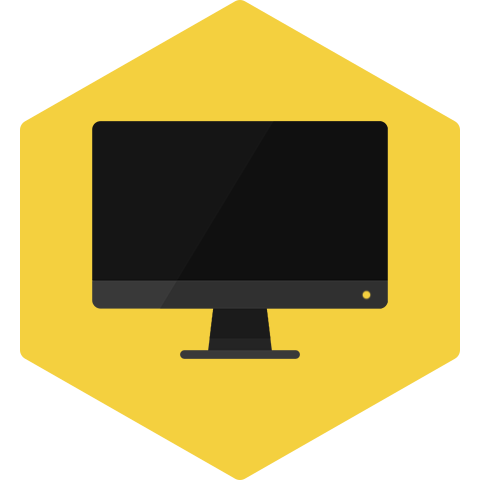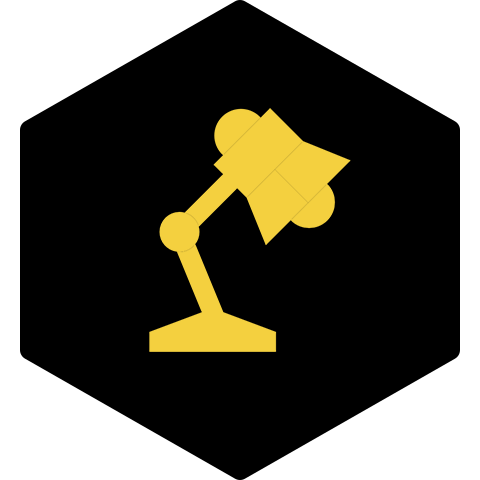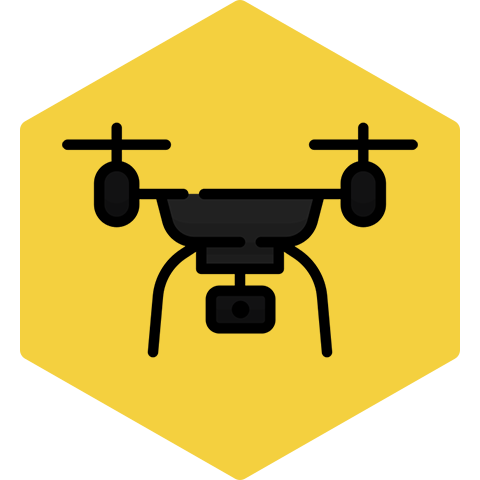 The Components
The Lion 100 is a durable, portable, and easy-to-connect 100W solar panel that lasts up to 20 years. It has a max power output of 18V @ 5.56A and you can link multiple panels together.
The Savanna IV is a 400W power inverter with 2 AC and 4 USB (2 @ 2.4A, 1 @ 1A and 1 @ 0-2.4A) outputs.

Its connects easily to an energy source or battery and has an output voltage of 110VAC+/-5% / 60Hz (US).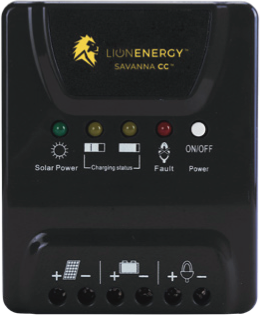 The Savanna CC is a solar charge controller to regulate the flow of power between the solar panel and the energy storage device or battery, like the Lion Safari UT TM. It has connection inputs from the solar panel and outputs to the battery with charging indicator lights.





25' Anderson™ Extension Cable
The 25' extension cables are easy to connect the solar panel to the Savanna Charge Controller so you can keep the panel in the sun and the Charge Controller in the shade next to your battery.
Solar Power Kit Specs

Questions about the 400 Watt Solar Power Kit
It is an easy to use portable solar power kit or SPK for anyone who wants to start using solar power. It comes with a 100 watt (W) portable solar panel, a charge controller, a battery to store the energy from the sun, and a 400 watt inverter that connects to the battery and that you then plugs your devices into the inverter so they have power.
The kit allows you to harness the power of the sun to provide you with up to 400W of continuous energy – essentially providing you a small "off-grid" power system.
All electronic appliances and items use energy. The amount of energy they use is measured in watts. 400 Watts is sufficient to power most small electronic devices such as televisions, radios, cell phones, tablets, computers, small lamps and lighting, etc. Lion Energy's Solar Power Kit can also power necessary medical devices such as CPAP machines.
Yes, the kit includes the Lion Safari UT250 battery which continues providing energy when the solar panel is not producing power such as during the night or on cloudy days. The UT250 that comes with the kit is small and compact for short term use, is very portable and lightweight, making it easier to take this kit anywhere. You can also use larger batteries with the kit so you have more energy stored for use during the night or on cloudy days.
• 100 watt folding solar panel that folds up and has a convenient carry handle. • 25-foot Anderson extension cable that keeps the solar panel in the sun and the battery in the shade. • A Charger to connect the incoming energy from the solar panel to the Battery. This little unit is essential for taking the suns energy and using it to charge the battery. • 400-Watt inverter is also included and connects directly to the battery – this is the main engine of your system and converts the stored energy from the battery into useable energy for your devices. It includes 2 AC plugs as well as 4 USB ports so you can keep crucial devices powered up. • Finally, the kit includes our Safari UT250 Battery - this small, lightweight, and portable battery has a 20 Amp Hour capacity, and serves two key functions: it stores the energy from the sun, and then powers the 400W Inverter for your use.
The Solar Power Kit can be used for MANY things. It is most often seen as an emergency power kit, something that can be portable and used if the power grid goes down or other emergency situation that require remote energy. Beyond emergencies, we see it most often used as a small power system to a remote building such as a backyard shed, gazebo or cabin. The price of this kit is far less than paying the utility company to come and install power to a building or location that doesn't have it.
No, we have designed this to be a simple plug and play set with easy and safe connections that the DIY person can absolutely do themselves.
No, unlike other kits, the Lion Beginner DIY Solar Kit has EVERYTHING you need to put together a simple and complete power system.
Yes, the first two upgrades we recommend are to add an additional solar panel so that you can harness even more of the sun's energy, and to add an additional or larger battery to store that additional energy.
The Lion Solar Power Kit is totally "green" meaning it produces no emissions - none. It has no carbon footprint during use, emits no greenhouse gases and causes no damage to the environment. It's kid safe and even safe to use indoors while the solar panel stays in directly sunlight.
You can take all of it on the plane except the Safari UT250 battery.
The Lion SPK unit is part of Lion Energy's pride of products that creates clean, limitless, renewable energy sources to power your life.
No, it's silent. The Lion SPK has silent power allowing for an undisturbed environment. The Safari UT250 is a quiet lithium battery.
It has a 100 watt (W) solar panel, a 20 Amp Hour (Ah) lithium battery and a 400W inverter that has 2 AC outlets and 4 USB outlets. This will power many types of devices like: ham radios, flashlights, drones, walkie talkies, cameras, laptops, cell phones, TVs, etc.
Yes, the battery that comes with it is a lithium 20Ah battery and you can upgrade that to a higher Ah battery.
You can use all the outputs (2AC and 4USB) at the same time. The total power it outputs at a time is up to 400 watts.
The solar panels use the strongest glass available. They are much stronger than the glass on your cell phones. The panel has a 20-year rating.
I used to be nervous about power outages and not having any power to charge my phone, watch TV or use my laptop. With the SPK I feel more comfortable knowing I'll have some power when the grid goes down.
I like that it's easy to use and is and I can take it most anywhere. I've also come to trust Lion Energy because their customer service is super helpful.
We use ours to provide power to our gazebo in the back yard. We want to try it out at our hunting campsite too.
We did our research and Lion Energy came out on top in terms of quality, customer service and overall performance. We like that it's really easy to use.