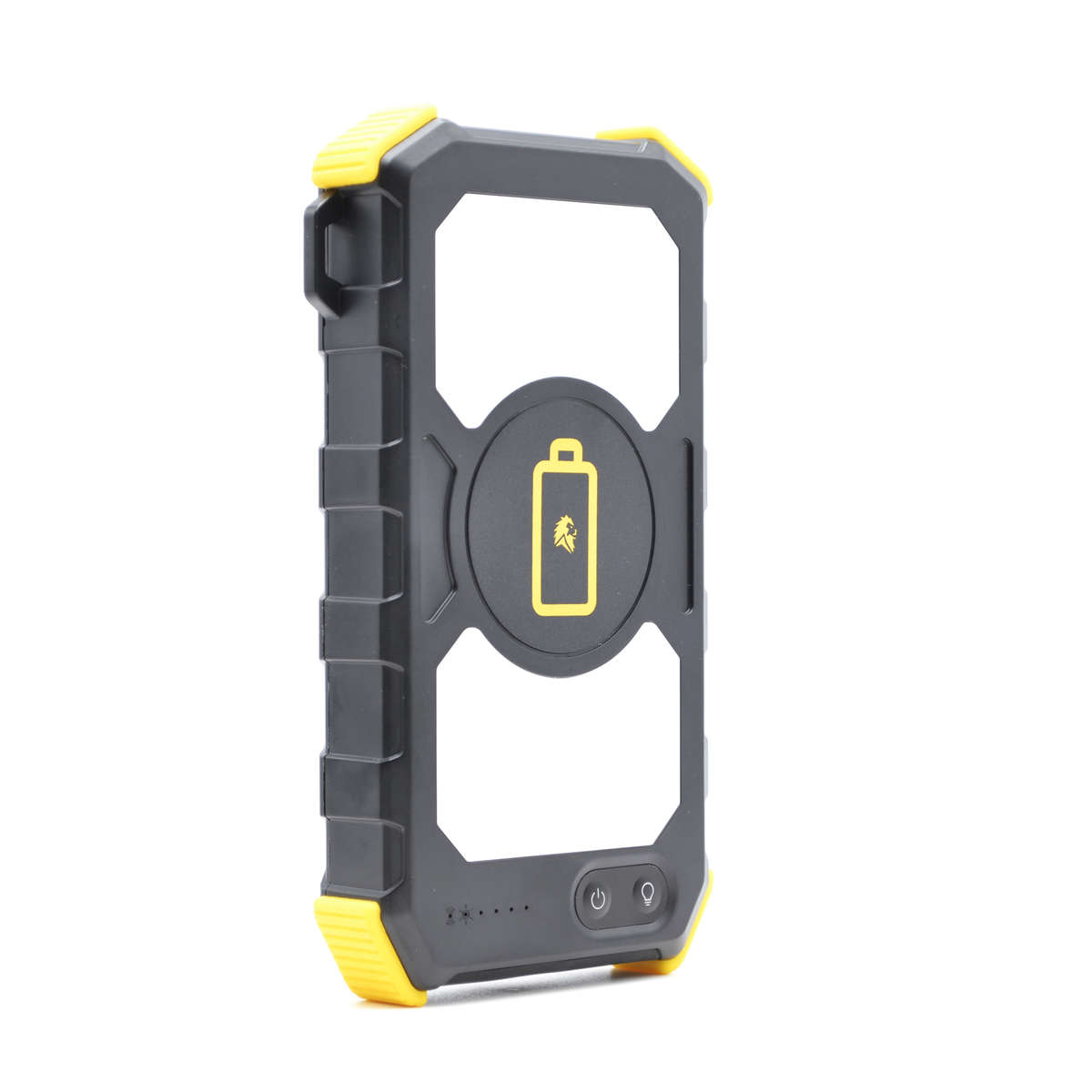 The Prowler is a portable wireless charger and power bank. You can use the wireless charger to charge smart phones, earbuds and smart watches. It also has USB and USB-C charging ports for charging cable-bound cell phones and other USB devices.

Compact enough to easily carry around in your bag for recharging on the go.
Packed with Capabilities
(1) Qi standard device, up to 10W


Backed by 9 LEDs, it provides a solid light and
has optional emergency flashing mode.
(2) USB-A - 5V @3.1A (15W)
Passes TSA regulations
for carry-on lithium batteries.
Rugged design can withstand
drops, splashes, and spills.
Prowler Specs
Battery
Lithium Ion
Outputs

1 x Wireless Charger - 10W

2 x USB-A Ports - 5V - 3.1A - 15W

1 x USB-C Port - 5V - 3A - 15W

Rated Capacity
74 Wh - 20,000 mAh
Recharge Input

Micro USB or via USB-C

(Micro USB / USB Charging Cable Included)

Weight
1.5 lbs