Fast charging power banks for all your AC, USB, Wireless, and 12V gadgets
ON THE GO PORTABLE POWER
TO FIT YOUR NEEDS
Our lightweight, rugged, and compact Power Banks are perfect for powering your smart phones, ear pods, laptops, smart watches, air pumps, or most anything else with a USB or 12V tablets while you're on the go. You can even take them on the plane while you're traveling.
SAFE FOR YOU AND
YOUR FAMILY
We believe that product safety is top priority.
Our products are subject to extensive testing, evaluation, and review again and again. It has to be good enough for grandma.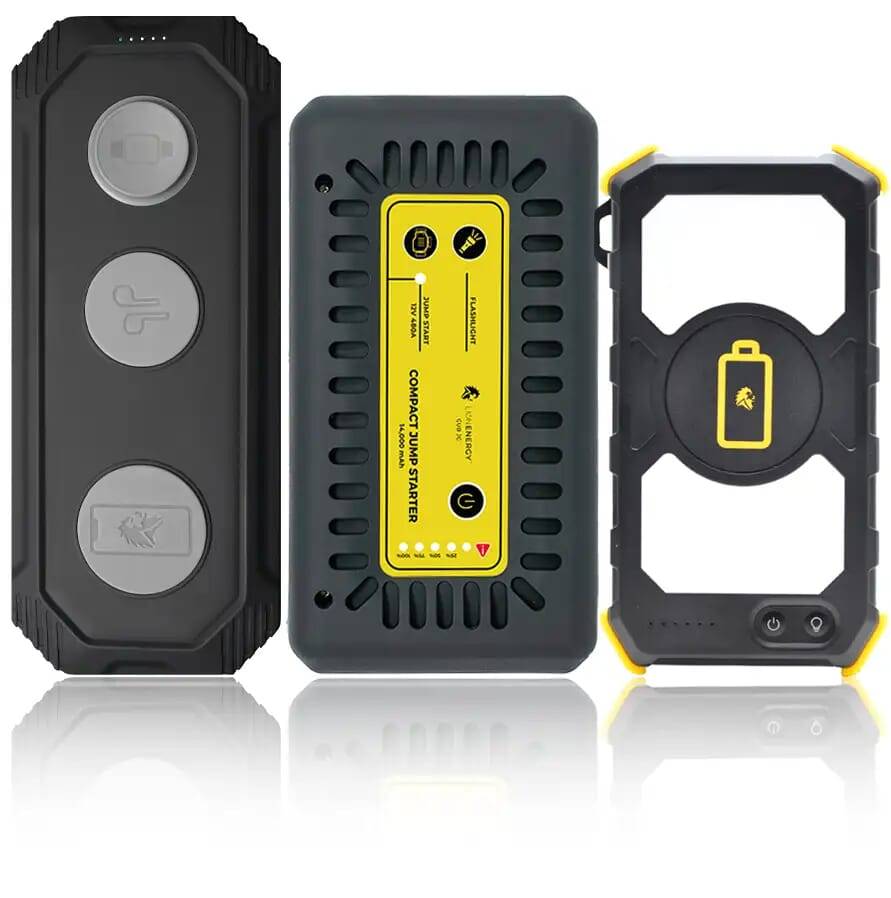 INNOVATION WITH YOUR BUSY LIFE IN MIND
We know you want and need power everyday. That's why our products are not only safe but innovative so you can have portable power wherever you need it. They are ideal for travel when space is limited, on the go, around the house, or during emergencies. Innovation means you can use it how and when you need it. There is a Lion product for every situation, travel need or whatever life brings your way.
POWER, CHARGE, AND PORTS SO YOU ARE READY FOR LIFE
Lion power banks give you the max amount of power that TSA will allow on flights making sure you're not leaving anything behind. Quick charge technology gives you more power in less time. We also offer more ports than you'll ever need from a handheld – AC, 12V, USB, USB-C, and wireless.

NEED SOMETHING BIGGER? NO PROBLEM.
Check out our portable solar power stations for when your looking to power more for longer.