PORTABLE SOLAR AND POWER ACCESSORIES

Charge Controller, Battery Charger, Inverter, Cables, Lights, Mil-Spec EMP bags, extra power packs, and more.
PORTABLE POWER AND SOLAR ACCESSORIES
We have the best accessories for your portable power units and solar products.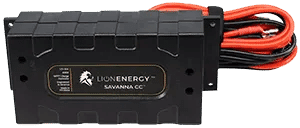 SAVANNA CC™
SOLAR CHARGE CONTROLLER
12 Volt, 400 Watt, 30 Amp MPPT Solar Charge Controller.

The Savanna CC regulates the flow of energy coming in from the solar panel(s) to the connected battery. With easy input and output connections, this compact converter gives you a simple-to-use solution to manage solar-to-storage energy collection. The Savanna CC includes a surface mount build with pre-drilled holes, making it possible to mount it in any location. The Savanna CC comes with all the necessary wiring and mounting accessories you need to put this to use immediately. Learn More

Compatible with 12V Solar Panels Only

SAVANNA 45A
BATTERY CHARGER
14.6 VDC OUTPUT, 45A OUTPUT, Charging 12V Batteries.

Built to charge large batteries quickly, this lithium / LFP / LiFePO4 charger will charge any lithium battery at a rate of 45 amps. Lion Energy has optimized this charger for use with our lithium iron phosphate batteries (LiFePO4 or LFP). Not recommended for charging lead acid or SLA batteries, it is too powerful. This charger is rated at 45 amps and will charge a Lion Energy UT 1300 105 Ah battery in 2.4 hours or our UT700 56 Ah in 1.3 hours. All 12 volt Lion Energy lithium batteries should be charged using a LiFePO4 compatible charger like this one. SLA chargers will reduce the performance and lifespan of the battery.


SAVANNA IV
POWER INVERTER 2000W
12 Volt, 2000 Watt, Power Inverter for powering AC.

Inverters allow you to use 12V Lion Energy lithium batteries to power household electronics that require 120V AC (the wall plug in your home).
Rated at 2000 watts, this professional grade pure sine wave inverter takes DC power (the power that comes from batteries or solar panels) and transforms it into AC power. 2000 watts is the perfect size for most off-the-grid vehicles, including mid sized RVs, boats, sprinter or camper vans, trailers, job sites for charging power tools, or other off grid applications where you need plug and play power.
Please note: the recommenced battery size for this inverter is a UT 1300 - 105 Ah Lion Energy Lithium battery or larger. Learn More
PORTABLE POWER AND SOLAR ACCESSORIES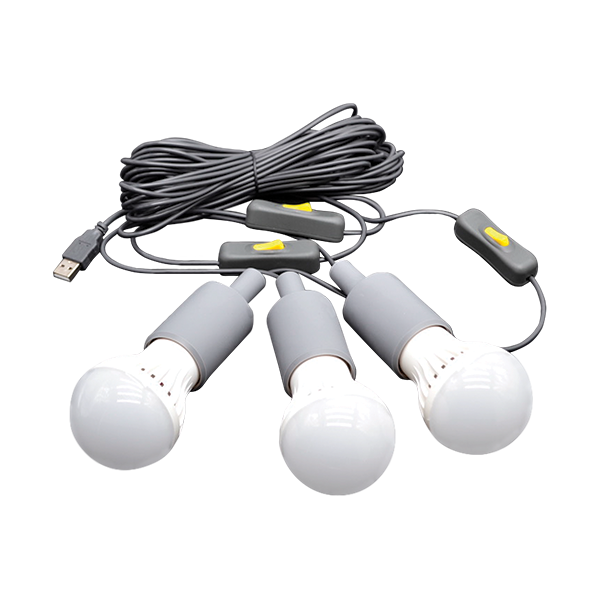 Use for emergencies or off-grid activities when you need light! Each USB cord has 15 ft. from the USB connector with an individual on/off switch. Each light is 2W. Learn More
25' SOLAR EXTENSION CABLE
This solar extension cable will ensure that you can get solar energy back into your generator while keeping your solar panels in the sun and your power unit in the shade. Learn More
25' solar extension cable

Anderson™ compatible connectors

25A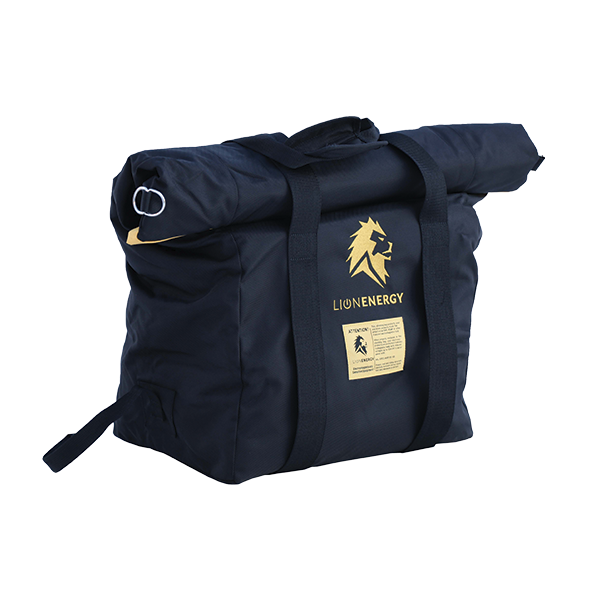 Protects your generators and any other electronic devices small enough to fit inside the bag from an electromagnetic pulse. Those pulses come from nuclear weapon detonation or an EMP weapon. It will redirect the electromagnetic pulse around the device and ground the power surge without any effect to the equipment inside the bag. Learn More
Tested and certified MIL-Spec by the US Military.

Protection Level: EMP, HEMP, or other transient EMI's

MIL-SPEC Standard: MIL-SPEC-461G-R5-105

Weight: 5.5 lbs

Dimensions: 16" x 20.5" x 26.8" (exterior) 15" x 19.5" x 20" (interior)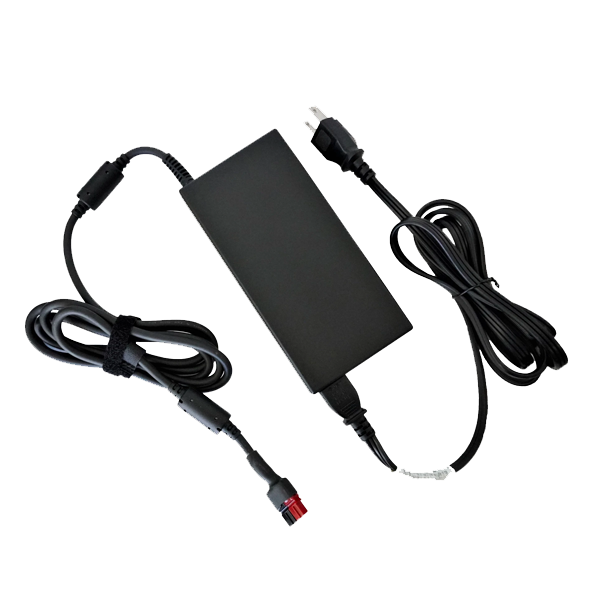 The Safari LT Fast Charger is a high capacity power charger for the Lion Energy Safari LT power unit. The Fast Charger makes use of the higher voltage Anderson™ compatible input connectors on the Safari LT to charge the LT in about 3 hours. Learn More
Charges the Safari LT in ~3 hours

Uses Anderson connectors instead of barrel connector

19.5V, 150W output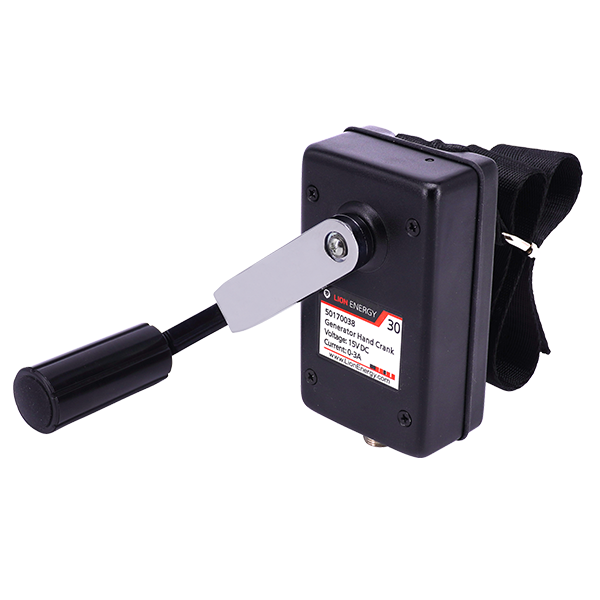 Sometimes the only way to get power back into your portable power unit is the old fashion way – muscle power. This hand crank with an Anderson™ compatible connection will get power into your 12V power unit, like the Safari LT, while you get a little exercise too. Learn More