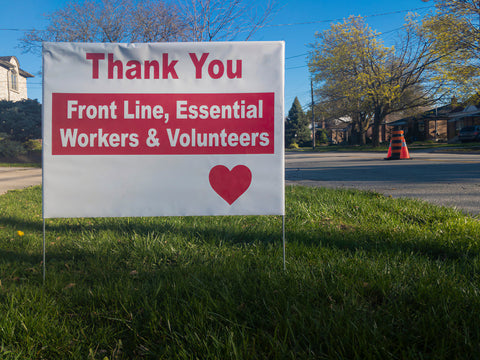 Lion Energy Is Helping Those Who Are Helping Us Stay Safe
Free Cub GO™ Power Units For Essential Workers Affected By COVID-19 
Lion Energy is helping those who are helping us stay safe by giving away free power units to help during the Covid-19 pandemic. For each purchase of a Lion Cub GO portable power unit online at www.lionenergy.com, we'll donate a second unit for free. The second unit is added if the buyer designates a specific person who is working on the frontlines of the COVID-19 pandemic—which includes medical workers, teachers, food supply chains, etc. The initiative aims to give back to those that are tirelessly working to keep us safe. The Lion Energy effort will run until June 12th.

The Lion Cub GO is a portable power bank that can recharge USB and AC devices like cell phones, tablets, TV, laptops, lights and many other devices needed to feel safe, be connected and communicate with each other.  And the Lion Cub GO can be recharged by the sun using a small solar panel.
Start Becoming More Self-Sufficient 
Covid-19 has created an environment in which consumers are required to be more self-sufficient. The way we consume power is a big part of that, and Lion Energy's breakthrough technology in renewable portal power has seen a massive increase in demand over the last few months. Lion Energy VP of Marketing, Shaun Stirland, said "We live in a different world now, and our products can help others feel safe and keep them going with portable power. We see so many doing their part to keep us safe and keep us going and we want to give back to them.
We know times are difficult, but we're confident that we can weather the storm together. This is why Lion Energy has provided you, and everyone who purchases a Cub GO during this difficult time, a second Cub GO for free for the frontline provider who is sacrificing to keep us safe during this pandemic.
When you receive the Cub GO, please take a picture of you using it and send it to shaun@lionenergy.com or share it on Facebook or Instagram and tag @LionEnergy. We look forward to hearing from you. Stay safe out there!
Lion Energy Team