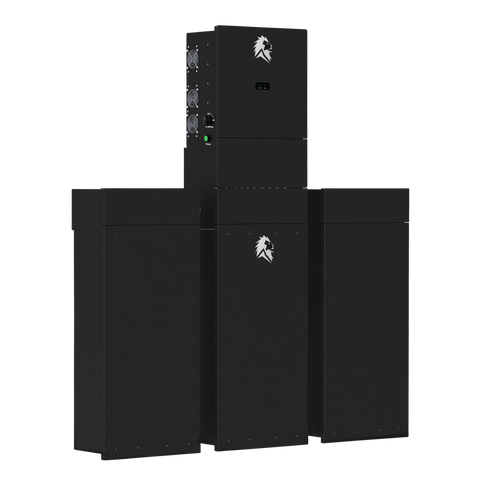 New Backup Power for Your Home
Do you ever worry about what might happen if a natural disaster strikes and you lose power in your home? Honestly, sometimes we don't think about that sort of thing as much as we should. Even if we think it's unlikely, it's important to be prepared for any situation. But if this is something you have been thinking about, then there's a new system for backup power in your home that you need to know about. 
Why Should I Have Backup Power in My Home?
Before we highlight the new system for backup power in your home, it's worth taking a look at why backup power is so essential. As much as we don't like to think about natural disasters, the fact is we need to be prepared for unexpected situations. When those disasters take out the power in your home, you might have a big problem on your hands. 
Your fridge and freezer will stop working, which will ruin a lot of your food, and you won't be able to charge your devices to keep track of your family or call for help if needed. If it's cold outside, your home could get really cold for you and your family, and your pipes could freeze. Now, if the power is only out for a couple of hours, that isn't too big of a problem. But sometimes these power outages can last for days.
However, if you have backup power, you can avoid a lot of these problems. A lot of people like to put in big generators to keep their homes running, but gas is expensive and not the best source of energy as it pollutes and in emergencies, may not be readily available. So find backup power for your homes that can be clean, quiet, and more affordable over a long period of time. And now there's a system that could work for you.
The New Sanctuary Energy Storage System
Lion Energy™ recently introduced their new home energy storage system, the Sanctuary Energy Storage System. The Lion Sanctuary™ system is built for emergency situations so you can have power when you need it most - and the best part is that it is a system capable of supporting your whole home with clean energy.
The Sanctuary system uses a combination of solar power and lithium iron phosphate battery technology to create a reliable source of clean energy to use in any situation. The Sanctuary system is capable of a lot more than most other backup power systems.
You'll also find that the Sanctuary is one of the safest options for backup power in your home. Lithium iron phosphate batteries don't need the kind of maintenance that lead-acid batteries and generators need. In fact, they hardly need any maintenance at all. That alone makes the system safer than most backup systems, but it's not the only reason. Solar-based energy is also safer than using gas or other similar energy sources because it harnesses the waves from the sun instead of causing chemical reactions with dangerous materials like lead acid systems do. 
Though the Sanctuary system is ideal for emergencies, it can also be used for minimizing the on-grid energy you use regularly in your home. This can help you go off-grid more and shrink your bills during peak energy use times of the year. 
The Sanctuary system can be used to power part or all of your home, and depending on your needs, you can choose from three system sizes to make sure you have all the power you need in an emergency. Each system uses an 8k inverter/charger to convert the solar energy into stored energy, and then you can expand your storage options from there. To help you get an idea of the energy the Sanctuary system can store, let's take a closer look at these three different storage options:
Standard
The standard package offers you the 8k inverter/charger with 13.5kWh of stored energy. The standard system is enough to power a small home, but this is just the start of the energy storage options. 
Deluxe
For bigger homes or to have the stored energy last longer, you can choose the deluxe package for your home. This package also includes the 8k inverter/charger, but it also expands the storage abilities of the backup power for your home to 27kWh.
Premium
The most powerful package is the premium package. It of course includes the 8k inverter/charger and has the most energy storage for a single system by giving you 40.5kWh of stored energy. 
If you still need more energy, you can also choose to connect multiple inverter/chargers together to make a much bigger system. If that's something you're interested in, make sure to contact Lion Energy to find out the best way to put the system together. 
Find Backup Power for Your Home With Lion Energy
Lion Energy is leading the industry with innovative alternative energy solutions. While their portable power solutions and DIY solar products have already made an impact on the market and on consumers, the Sanctuary Energy Storage System is a game-changer for both consumers and our planet.
Finding alternative energy that can power an entire house has always been a challenge for people looking to get off the grid. But the Sanctuary system gives them - and you - a new way to power your home off the grid. 
And since you never want to be caught unprepared for emergencies, now is the time to take advantage of Lion Energy's new Sanctuary system. For more information on the Sanctuary system and how it can benefit your home, contact Lion Energy and we'll be happy to help you out.