POWERFUL YET PORTABLE SOLAR GENERATOR
Lion Safari ME
50170125
The Safari ME™ is an amazing portable solar generator that powers virtually anything you can plug into a standard wall outlet (15A) – power tools, refrigerators, freezers, air compressors, TVs, medical devices, blenders, and so much more! It has an optional expansion battery pack called the Safari ME-XP.
Professional Grade – Power kitchen appliances, communication devices, power tools, and more with 2,000W / 922Wh
Multiple Outputs – Power different types of devices with AC, USB-A, USB-C, and 12V ports
Faster Charge Time – Can fully charge from the wall in as little as 83 minutes
Renewable – Use the sun to recharge in as little as 95 minutes
Maintenance Free – Retains charge for up to 1 year
TECH & SPECS

The Safari ME is a powerful lithium solar generator that powers virtually anything you can plug into a standard wall outlet (15A)
SAFARI ME AND ME-XP
RUN TIMES

Actual run times may vary
ME | 25 Hours
ME-XP | 82 Hours
ME | 12 Hours
ME-XP | 40 Hours
ME | 25 Hours
ME-XP | 74 Hours
ME | 230 Hours
ME-XP | 742 Hours
SAFARI ME AND ME-XP
RUN TIMES

Actually run times may vary
ME | 25 Hours
ME-XP | 75 Hours
ME | 12 Hours
ME-XP | 75 Hours
ME | Up to 17x
ME-XP | 75 Hours
ME | 25 Hours
ME-XP | 75 Hours
ME | Up to 92x
ME-XP | 75 Hours
ME | 230 Hours
ME-XP | 75 Hours
There's a lot of things to love about the Safari ME from exceptionally fast charging times, to multiple outputs, and safety for you and the environment.
Fast Charge & Lightweight
Can fully charge from the wall in as little as 83 minutes. At just over 45 lbs, you can take it anywhere.
Made with Lithium Iron Phosphate, it's the safest solar generator on the market. You can use it indoors or outdoors.
Long lasting life cycles at 2,500+ using full depth of discharge (DOD). It can hold a charge for over 1 year.
Renewable Solar Generator
Use the power of the sun to fully recharge the ME in as little as 95 mins so you can use power without running out of power.
Can output 4,000W (surge) for that extra power need and has pass through mode so you can charge and use it at the same time.
Expandable for More Memory
Get the optional expansion pack (ME-XP) for 3X the stored energy of the ME alone.
Can be used to power medical devices such as CPAP machines.
Plug almost any device into it using AC, USB / USB-C or regulated 12V outputs.
Produces zero emissions or carbon footprint during use. It's good for you and the planet.
Multiple outputs allow you to charge virtually any device.
Bundle and Save with Safari ME Custom Kits

Add as many solar panels, lights, EMP bags, and Expansion packs as needed. Save up to 20%
WHERE TO USE YOUR PORTABLE
POWER GENERATOR

Around the House or Emergencies
The Safari ME has such a wide variety of uses. If you're looking to power critical devices in your home, a shed, a cabin, your RV or when disaster strikes, the Safari ME is a great choice and value. Use it everyday.
If you're a professional looking to power things on a job site, from power tools, to cameras and computer equipment, the Safari ME will get the job done.
Take it with you camping, on an adventure, tailgating or at a BBQ and use it for all your portable power needs.
HOW THE SAFARI ME
STACKS UP TO OTHERS

The Safari ME delivers more continuous watts at 2,000 compared to only 1,500 from most of the competition.

The Safari ME has a 4,000W surge rating compared to 3,000W or less surge rating of others.

Because of our fast charge technology, the Safari ME will charge in only 83 minutes compared to 8-10 hours. That's amazing!

Our life cycles jump to 3,500+ when you add on the expansion pack (ME-XP).

At only 45 pounds – you get more power with less weight.
ITEM
LION SAFARI ME
GOAL ZERO YETI 3000
GATEWAY LIBERTY
INERGY KODIAK

922Wh / 2,970Wh with ME-XP

Battery output
continuous / surge

Charge Time - Solar (100W)

1.5 - 4 hours with up to 6 panels

2,000+ / 2,500 with ME-XP

Dimensions LxWxH (inches)

$2,350 / with ME-XP +$1,750
Safari ME
Safari ME-XP

Dimensions - Inches (L x W x H)

2X USB-A 5V @ 2.4A Each
2X USB-C 20V @ 3A (60 Watt Max) PD


Output - 12V Anderson™ Compatible
Safari ME
Safari ME-XP

Cylindrical Cell LiFePO4
Lithium Iron Phosphate

Prismatic Cell LiFePO4
Lithium Iron Phosphate

Battery Capacity - Watt Hours (Wh)

Battery Output - Watts (W)

2,000W Cont / 4,000W Surge
| | | |
| --- | --- | --- |
| | Safari ME | Safari ME-XP |
| | | |
| | | |
| Solar / DC - Charge Capacity | | |
| Solar / DC - Min. Charge Time | | |
Note: Solar panels must be >36V VMP and < 60V VOC
WHY WE USE
LITHIUM IRON PHOSPHATE

Lithium Iron Phosphate, or LiFePO4, batteries are one of the most durable and reliable energy sources on the market and a drastic improvement over lead-acid in safety, weight, capacity and shelf life.
Lithium Iron Phosphate is the safest lithium on the market. It will not explode or catch on fire. It is absent of potentially volatile chemicals that are found in other lithium cells.
Lithium Iron Phosphate batteries have up to 6,000+ life cycles without significantly decreasing performance. That means they last for years. By comparison, the average lifetime of lead-acid batteries is just two years.
Lithium Iron Phosphate has 100% of its capacity available for use. It can be quickly charged and discharged again and again, reducing downtime and increasing efficiency. This makes it a great fit for a variety of applications.
It does not require active maintenance to extend its service life. The batteries show no memory effects and can be stored for long periods of time because of the extremely low self-discharge rate (<3% per month).
Because they emit no fumes or require little air flow, you can use them inside or outside. They can be stacked on top of each other or can be used in any position.
Peaks and Valleys Energy Use

Using Lithium Iron Phosphate for energy storage, we can optimize usages and help solve the peaks and valleys that occurs during high and low energy demand usages. This also can help to stabilize the grid from intense demand cycles by allowing you to use the stored energy when you need it.
For the first time, green energy can be created and effectively stored and used as needed. You can harness the power of the sun and use it over and over again.
Lithium Iron Phosphate batteries are relatively small and light weight. Compared to lead-acid batteries, lithium provides great energy density at about half the mass and weight.
Energy storage allows you to be independent of the grid so you can have energy where and when you want it. So no worries about black outs, brown outs, or when the grid goes down.
ME Review
Love Your RV - Part 1
ME Review
All About RVs - Part 2

ME Review
All About RVs - Part 3

ME in Action
Full Moon Adventure Club

The Lion Safari ME is made from Lithium Iron Phosphate and is the safest solar generator on the market. Because it does not emit any toxic fumes or gases, you can use it inside your home, tent, RV or any other confined area. Lithium Iron Phosphate is the highest grade, safest battery composition available and has no potentially volatile chemistry. The ME goes through extensive testing from initial design through production and before it ever leaves Lion Energy.
If you want to know more about how safe Lithium Iron Phosphate is (Safari ME) click below.
FREQUENTLY
ASKED QUESTIONS

The Safari ME is the latest in Lithium battery technology for portable power needs. It replaces traditional noisy gas generators with the safest Lithium batteries on the market today. It is light weight for the amount of power it has. Think of it as a safe, silent, renewable generator and without the need for gas, pollution or all that weight.
What does the Safari ME power?
You can use it to power a wide variety of devices like cell phones, laptops, tablets refrigerators, freezers, TVs, lights, hot plates or grills, power tools, and the list goes on. Virtually any device you can plug into a standard wall outlet, the Safari ME can power it.
How can you figure out how long the Safari ME will power specific devices?
The ME has a continuous 2,000W of power output (watts of power output) and over 900Wh (922 watt hours) of stored energy. That means you can power devices that require up to 2,000W of power for various periods of time. To calculate how long the ME can power a device, use this formula: Wh / W = Estimated Run Time. For example, if the device requires 50W of power and the ME has 922Wh then the device can be powered for approximately 18.5 hours (922 / 50 = 18.44)
How long can the Safari ME hold a charge?
It will maintain its charge for up to a year without having to charge it. This is known as shelf life or storage life. Each month is will lose a little bit of the charge, more in the first month and less each month thereafter. Over a year it will average about 2-3% a month. Just plug it in and recharge it anytime. We recommend using frequently – in the house, outside, on adventures and ready for emergencies.
Can the Safari ME power an A/C unit?
The Safari ME can power some AC units depending upon the brand and the watts each AC unit requires. Like with most devices, the power consumption varies from brand to brand and model to model. The ME can output 2,000W continuously. Check out our videos tab for a detailed review on the ME.
How can I connect the Safari ME to my house?
You would need a home integration kit, which is generally found at home improvement/electrical supply/hardware stores.
Can the Safari ME be used to store solar power or solar energy?
The Safari ME is a great energy storage unit for solar power from solar panels. It can store 922Wh (watt hrs) of energy.
Why should I buy the Safari ME?
The Safari ME is made from the highest quality and longest lasting battery technology – Lithium Iron Phosphate. The Safari ME is safe, silent and renewable, unlike gas-powered generators. The ME gives your power anywhere, anytime.
Will the Safari ME work with power tools?
Yes, most power tools will work just fine with the ME. Some require more energy at startup (a surge) and may need to have a "soft start" component added to the ME that can be found at home improvement, electric supply, or hardware stores.
Customer Reviews
Write a Review
Ask a Question
06/26/2021
Most Powerful Portable Solar-Powered Generator I've Found - Heavy Duty
I have tested out this solar-power generator out for about 3 months now and it is the most powerful solar-powered generator I have found. I tested another one out, which was in a similar price range, but it did not hold its charge for as long as it should according to the specs. This one holds its charge much better. I have powered an electronic rotor-tiller, power tools like a circular saw, my vacuum cleaner, and more. It is NOT perfect but it is the best. Why is it not perfect? 1. It says it was made in China. 2. It does not say how many watts you are using when you have an item plugged in. However it does say how much time you have left when you are powering an item. Other generators just give you some bars to give you a visual estimation of how much power you have left. But this one actually gives you the hours and minutes left. I like that. I thought this was an American-made product when I purchased it since the company, Lion Energy, is based in the USA but I guess they are outsourcing the manufacturing. Hopefully they can bring back the manufacturing to the USA. Either way though it is the most powerful generator. Just look at the specs. 922 Watt Hours. And it can power anything that requires up to 2000 Watts with a 4000 Watt surge. And it is built more heavy duty than other generators so you don't have to worry about it being damaged.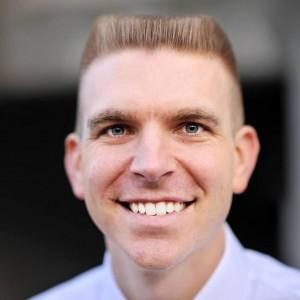 TM
Timothy M.

United States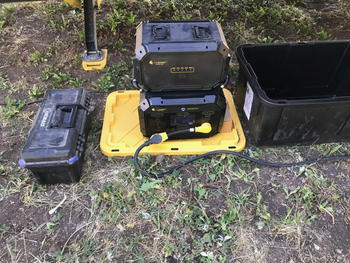 09/02/2020
Awesome experience camping with this so far!
Bought this product from a 3rd party dealer who was selling it as a kit with the extra battery and 3 solar panels. We use it to run the AC plugs in our RV. Make sure you pick up a dogbone adapter - we needed a 30A female to 15A male to plug our trailer into this unit. But now, my wife loves being able to run her hair-dryer every morning and we both appreciate the coffee pot :) throwing on a movie for the grandkids (especially when it starts to rain) is a lifesaver. We've been fortunate on our campouts to have decent enough sun that we hvaen't killed it on any of our long weekend trips. Wish it showed the watts in and out on the screen. Other than that, no complaints. Great unit
Wes B.

United States
01/02/2023
I recommend this product
Great generation
I initially bought one for my refrigerator in the garage and it worked great during a outage that we had that I bout another one and connected all my wifi and security cameras to it. It's presently on right now due to another outage. So far no issues with them and I'm totally satisfied.
Gilbert Z.

United States
05/20/2022
Back for more
Actually this is my second purchase. I love the product so much I came back for more. Originally I had thoughts on getting the safari LT , but decided to stick with another safari ME. I love fact that it's lithium phosphate battery. It charges up quick and had a higher charge cycle.
Norman L.

United States
11/04/2021
True backup Power
the power that they have is unbelievable you can run a deep freeze for a long period of time on this device
Rod P.

United States