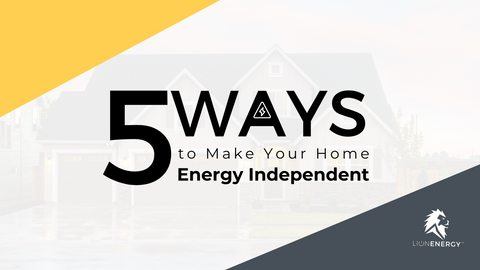 5 Ways to Make Your Home Energy Independent
As homeowners, we all need and use power daily, but depending on the grid for reliable energy can be challenging and expensive. Luckily, there's a better way. Renewable sources of energy are readily available, and with clean energy storage systems for residential use, it's never been easier for our homes to be energy independent.
 Whatever our needs are, there are customizable solutions that are easy-to-use and reliable, letting us store and use clean energy when we need it the most. Improving the efficiency of our homes' energy use can help us prepare for emergencies, save the environment and cut down on unnecessary costs.
Here are the top 5 ways you can make your home energy independent: